Landscaping Division
---
Nature's Touch offers a proven track record of creative, quality landscape designs and installation. Our award winning landscapes have enabled us to establish ourselves as Northern Kentucky's premier design/build company.
Nature's Touch Inc. can efficiently and professionally handle any size landscape project. Our work ranges from small residential jobs to more extensive commercial projects. We take projects creatively and professionally from a vision to a reality.
Landscaping Services
Landscape Supply Store
Detailed Landscape Designs
Landscape Installation
Mulching Services
Sod & Hydro Seeding Services
Drainage Systems
Retaining Walls (Dry Stack Stone, and Wall Systems)
Paver Patios, Walkways, and Driveways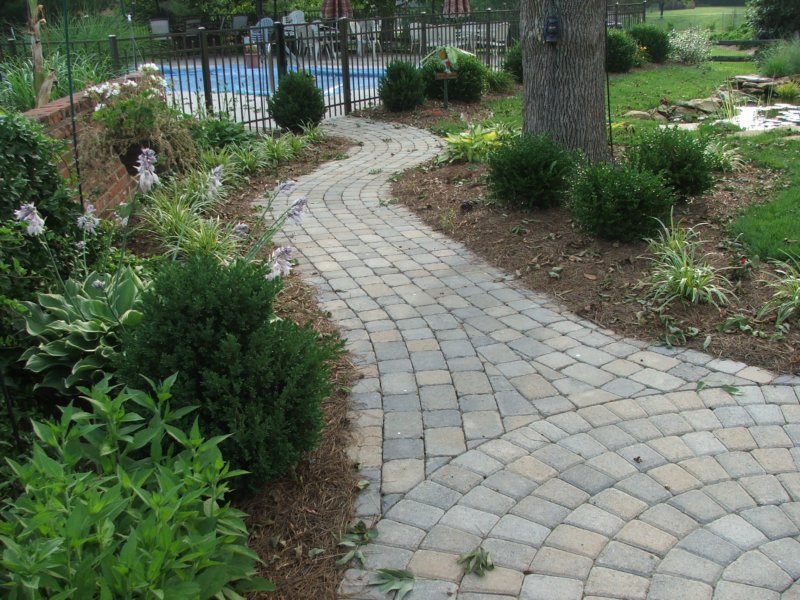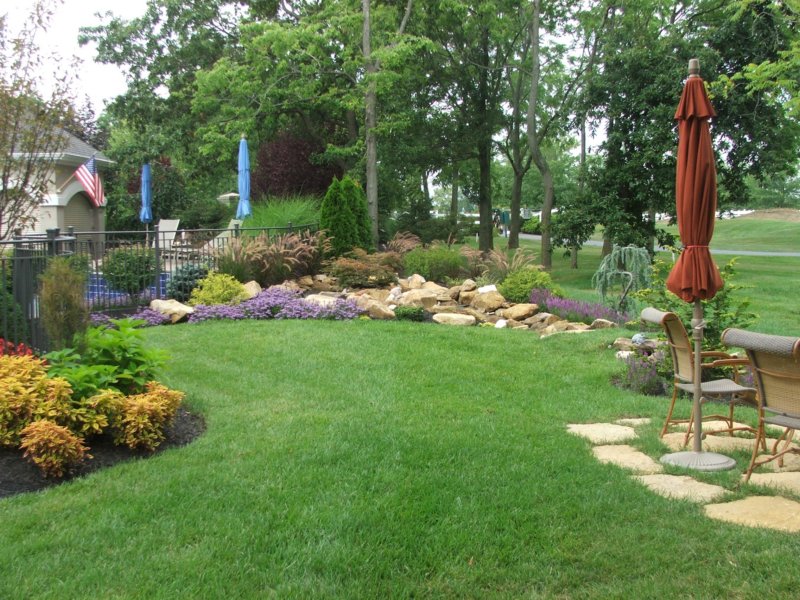 Basic Steps To Creating Your Landscape
---
1st Step:  Assess Family Needs
The 1st step of our landscaping process is to identify your personal needs and wants. Our professional landscape designers are experts and highly talented when it comes to designing a landscape, however when it comes to your lifestyle and personal needs, you are the expert. Your lifestyle and personal needs will dictate the elements that we include in you landscape project. When you begin thinking about your landscaping needs don't limit your ideas to just trees, shrubs, and grass. Consider the feasibilities of areas thru out your property. Consider architectural features of your house, a patio, deck, outdoor lighting, a new paver walkway, water features as possible landscaping features.
2nd Step:  Design/Planning
The 2nd step of our landscaping process is the design/planning process, which is possibly the most important aspect of residential landscaping. Proper design/planning is often neglected and is evident by seeing just few scattered shade trees thru out a backyard, overgrown foundation plantings, and a narrow concrete walkway leading to the front door. Good design/planning can save you time, effort, money, and reward you for many years to come with a satisfying environment.
Our landscape designs consist of a to scale, detailed site plan with detailed specifications and color photos of each plant selected to go into you landscape, and samples of any hard-scape material we might use thru out your landscaping. In some cases depending upon the size of you landscaping project we will produce a computer aided design that will allow you to see how exactly your landscape will look. Our landscaping design fees are minimal and vary depending upon the scope of your project.
3rd Step:  Construction
Once your landscape design has been finalized and you completely understand what to expect, the installation of your landscaping project will be scheduled to cooperatively meet your time frame as well as proper planting schedules.
Our residential landscape technicians are seasoned professionals who exhibit attention to detail and a deep appreciation of our clients' needs. Our teams of professionals work together to insure the finest quality plants and products are selected for your project, and that every detail is addressed, after all details are what makes the difference between a landscaping project and an award winning landscape.
Once the landscape installation is complete and you are 110% satisfied with the finished product our full one-year warranty begins. For more information on our full landscape warranty go to our Landscape Guarantee page. With Nature's Touch full landscape warranty your newly installed landscaping is guarded against defective materials and unhealthy plants. Our staff is available to check your installation throughout your 1-year warranty period to ensure the success of your investment.